WiFi
(wireless fidelity)
technology
, or rather wireless connectivity has changed the world and the approach to the network. Something that only a dozen or so years ago was associated with Ethernet cables, desktop computers, advanced network devices or similar solutions is now available without cables in almost every device thanks to small modules, wireless network cards and antennas. As expectations grow, the number of users increases, and network and processing speeds evolve, so do
WiFi technologies.
The aspiration is simple - to provide the best possible throughput with the largest possible area, the least latency and interference, and high security. These requirements are becoming more difficult to meet as the number of users increases and networks become more dense. In line with these aspirations, more standards were created, including the latest WiFi 6, or IEEE 802.11ax, and its version at 6 GHz, WiFi 6E announced by the Wi-Fi Alliance.
WiFi Alliance and Institute of Electrical and Electronics Engineers (IEEE) a Wi-Fi 6E
The Institute of Electrical and Electronics Engineers (IEEE), in parallel with the Wi-Fi Alliance, has implemented work on extending the Wi-Fi 6 standard, available in 2019. As a result of this work and agreements, it was possible to obtain permission to use the 6 GHz frequency band (5.925 - 7.125 GHz) for Wi-Fi applications in mid-2020, and the first device certifications were approved at the end of this year. Of course, the devices must meet certain transmission standards so as not to interfere with the licensed use of this band by Fixed Satellite and Microwave Services, CARS (Cable Television Relay Service) or BAS (Broadcast Auxiliary Services). The importance of Wi-Fi technology in numbers in 2021 can be seen in the graphic below developed by the Wi-Fi Alliance. Even the latest, freshly launched Wi-Fi 6E technology will achieve exceptional coverage due to its immense capabilities.
WiFi technology in numbers
The economic value of Wi-Fi solutions in 2021 is estimated at $3.3 trillion, with an estimated 4.2 trillion Wi-Fi-enabled devices shipped annually, 2.2 trillion in Wi-Fi 6, and 338 million Wi-Fi 6E. With over 500 million public access points, nearly 63% of mobile data traffic is carried on Wi-Fi. There are approximately 16.4 trillion Wi-Fi standards-enabled devices in use, with 37.5 trillion total devices shipped to date.
Generations of Wi-Fi according to the new nomenclature
Over the past few years, the pace of changes in Wi-Fi standards has significantly increased, so the standardization organization decided to simplify the designations, so that users will easily know what they are dealing with. Subsequent standards were defined as generations, hence the newest, IEEE 802.11ax is numbered 6 - Wi-Fi 6. Wi-Fi 6E technology, which is a transfer of the capabilities of the aforementioned standard from 2.4 and 5 GHz to the 6 GHz band, is actually an extension of Wi-Fi 6. So devices that support a specific Wi-Fi standard will gain the highest available generation designation, usually ensuring full backward compatibility.
For added simplicity, visual coding for each generation of Wi-Fi has also been introduced. Manufacturers can use these on new products, so even those not fully versed in new technologies can easily compare different devices for Wi-Fi capabilities.
WiFi 6E, or WiFi 6 in the 6 GHz band

It's impossible to introduce the capabilities of Wi-Fi 6E technology without being aware of its foundation - a brand new, 6th generation Wi-Fi standard, which has not yet established itself in the market of network devices. The IEEE 802.11ax standard, which is the base for Wi-Fi 6 certified devices, provides capacity, performance, and range at a level meeting modern needs, using frequencies available so far for WiFi standards - 2.4 and 5 GHz. WiFi 6 Generation also means the highest standards of security and interoperability, while lowering power consumption, also appreciated in solutions from the IoT, IIoT or smart house category. These solutions help ensure optimal operating conditions in terms of virtual reality, e-learning or medicine - key issues in times of pandemics, as well as communication in large gatherings of people, applications requiring high bandwidth or based on the location of users.
Key features of WiFi 6 and 6E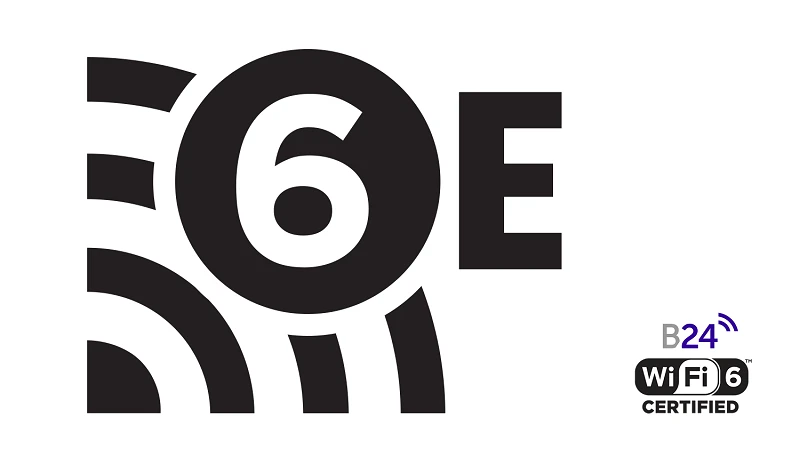 The key capabilities that determine the high performance of IEEE 802.11ax, or WiFi 6 and 6E, connections include:
-OFDMA - Orthogonal frequency division multiple access, which allows for efficient channel sharing to achieve higher network performance and lower latency,
- MU-MIMO - Multi-User Multiple input, Multiple output - allows simultaneous transmission of large amounts of data and support of a greater number of devices by access points,
- TWT - Target wake time - allows you to increase network efficiency and save power,
- 1024-QAM - 1024 quadrature amplitude mod ulation mode - a modulation mode allowing for even better use of the spectrum for coding larger amounts of data, increasing throughput,
- Transmit beamforming - beamforming allows to achieve even faster data transmission within a specific range.
- Channels with a width of 160 MHz - higher efficiency, lower latency,
The combination of these standards with a perfected, certified device can allow to reach throughput of even 10 Gbps, what with the standard for Wi-Fi 4 speed of 300 Mbps or WiFi 5 of 1 Gbps can make an impression.
Why is 6 GHz spectrum for WiFi 6 a good thing?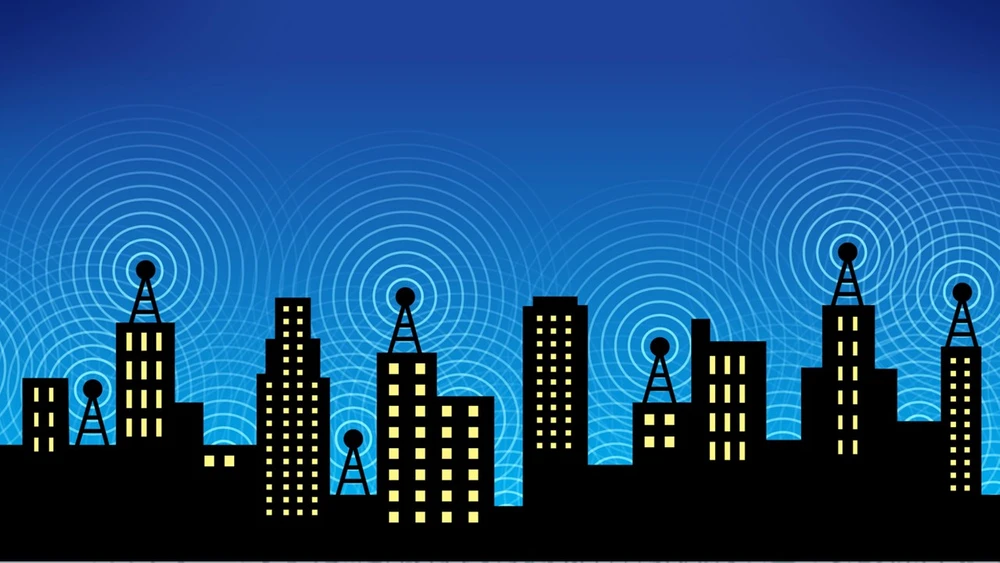 The introduction of Wi-Fi transmission to new frequencies is motivated in many ways, and each of them has a lot of validity. Taking into account the fact that the use of devices communicating in accordance with Wi-Fi standards is very common,
the density of different networks can be very high in some areas, so their performance may decrease
. Additionally, the width and number of individual channels on
2.4 and 5 GHz frequencies slowly cease to be sufficient, especially since they are not equally available in all parts of the world
.
The problem gained in importance when there was a need to use channels with a width of 80 or even 160 MHz, which are not available in the 2.4 GHz band, and in the 5 GHz band - only 6 x 80 MHz, 2 x 160 MHz, and without DFS - 2 and 0. The use of 1200 MHz band allows to divide the system into as many as 7 channels with 160 MHz, 14 - 80 MHz, 29 - 40 MHz, or as many as 59 - 20 MHz. It translates into high capacity, where problems with congestion are solved in a flash. Access points do not compete for the spectrum, they just choose available free channels. Wider channels allow higher throughputs, which in optimal situations allows to achieve multi-gigabit wireless connections to the end user. Additionally, the 6 GHz band is to be reserved only for devices supporting 802.11ax standard, including OFDMA, MU-MIMO, 1024 QAM, which will allow to achieve minimum latency of < 1 ms.
Wi-Fi 6E Certified Network Devices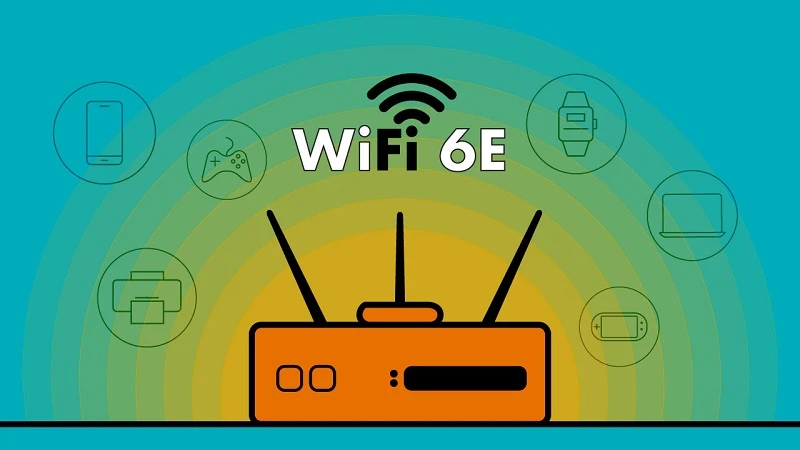 Hardware supporting the latest
Wi-Fi 6E
standard
, or IEEE 802.11ax in the 6 GHz band
, is expected to provide full interoperability. These are devices capable of using all capabilities of previous Wi-Fi generations, based on their elements. Wi-Fi certified devices must also support
the highest security protocols.
In the case of the latest standard, it's WPA3, which is supposed to provide an optimal level of security separate from previous standards. This includes reliable password generation, effective protection against attacks or continuous maintenance of privacy and security in Wi-Fi networks, constantly developed.
The latest devices were presented at CES 2021 in January. These are not only routers, but also mobile devices or network cards supporting the latest wireless transmission technologies. The first certified WiFi 6E devices appeared on the market already at the beginning of 2021, just after the approval by WiFi Alliance. These include the world's first smartphone supporting WiFi 6E - Samsung Galaxy S21 Ultra with Broadcom BCM4389 chip on board or routers from Linksys, Asus and TP-Link. Also on the Polish market there are available devices that support Wi-Fi 6E standard. Depending on the region of the world and available frequencies, the capabilities of the devices may vary. However, they provide extremely good throughput and link parameters in many cases comparable to those available so far only through wired solutions.